Air Water Coolers for generator are available in several designs and with different materials and are tailor made according to customer requirement. These are directly coupled to generator to cool the circuit air. They are also provided with leakage detectors and humidity sensors to avoid the water entering the generator in case of leakage.
| | |
| --- | --- |
| Power Rating | Up to 1000 kW/each element with maximum of 4 Elements per cooler |
| Tubes Execution | Single & Double |
| Tubes | Copper, Stainless steel, Admiralty Brass, Copper-Nickel (70:30), Copper-Nickel (90:10),Titanium, etc. |
| Fins | Copper, Aluminium |
| Tube Plates | C-Steel, Naval brass, Copper-Nickel(70:30),Copper-Nickel(90:10), Stainless steel 304/316, Titanium |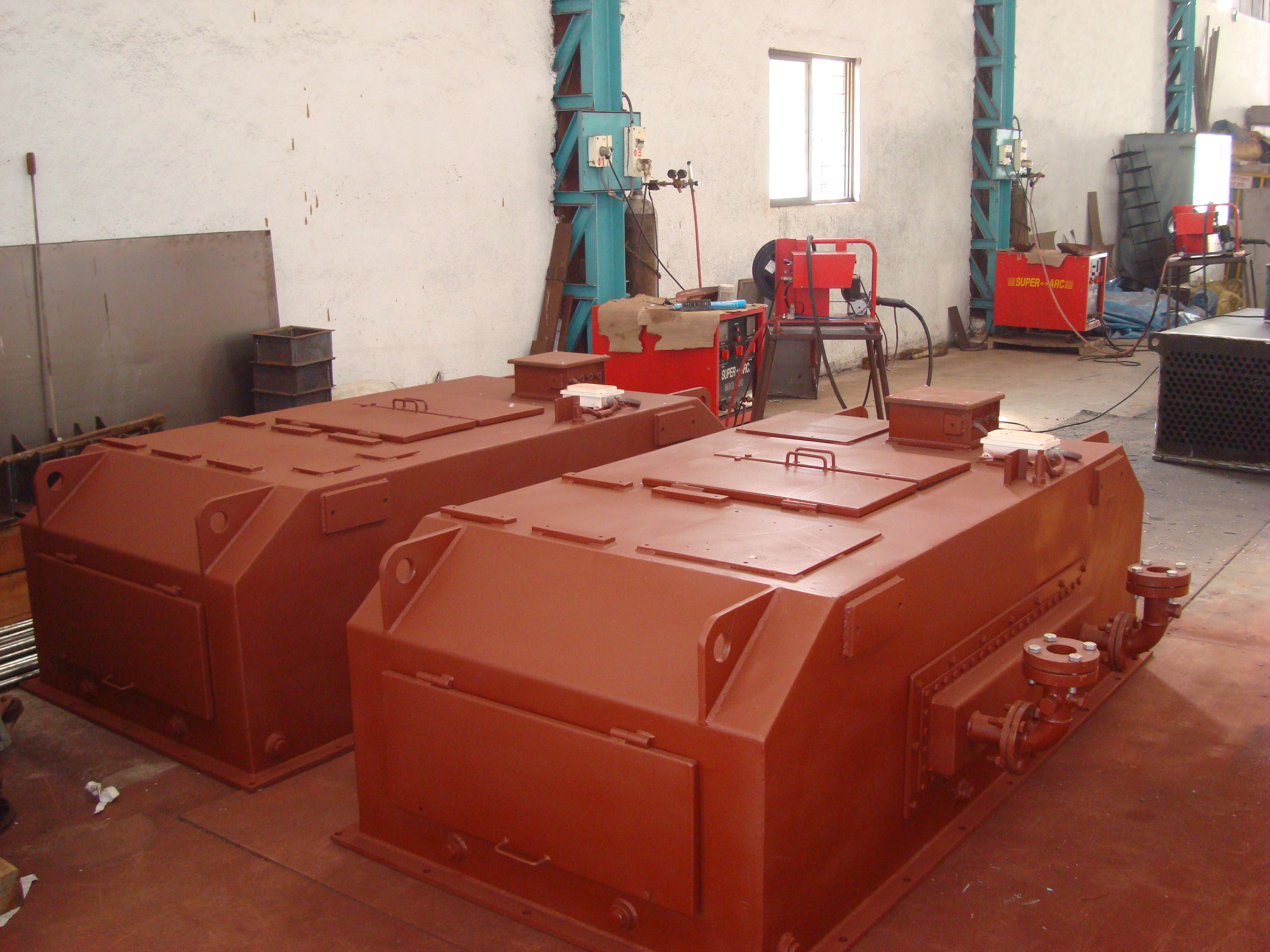 CACW – WATER COOLED HEAT EXCHANGERS
Electric motor coolers directly coupled to the motor, are usually composed of a steel hood containing the water/air heat exchanger, an air filter and a fan. All the components are easily removable from the casing for inspection and maintenance.
A: CACA- Air to Air Coolers
These types of heat exchangers have two separated circuits with fans and exchanger, where the closed circuit air is cooled by the external air.
| | |
| --- | --- |
| Power Rating | Upto 2000 Kw |
| Tubes Execution | Single |
| Tubes | CS, Aluminum |
| Tube Plates | C-Steel, Aluminum |
Three of hydrogen's outstanding properties- low density, high specific heat, and thermal conductivity - make it a superior coolant for rotating electrical machines. Hydrogen enables a compact, highly efficient, reliable design. Hydrogen gas is circulated in a closed loop within the generator to remove heat from its active parts, and then it is cooled by gas-to-water heat exchangers that are inserted into the stator frame.
| | |
| --- | --- |
| Power Rating | Up to 6000 KW/each element with maximum of 4 Elements per cooler |
| Tubes Execution | Single |
| Tubes | Copper, Stainless steel, Admiralty Brass, Copper-Nickel (70:30), Copper-Nickel (90:10),Titanium, etc. |
| Fins | Copper, Aluminium |
| Tube Plates | C-Steel, Naval brass, Copper-Nickel(70:30),Copper-Nickel(90:10), Stainless steel 304/316, Titanium |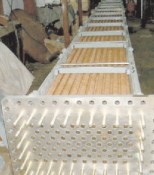 HYDROGEN-COOLED GENERATOR HEAT EXCHANGERS